While some of them still call it funny names like "wussup" and "was app", we don't mind really. So far, we have a way to communicate with them without burning airtime, we're fine Now, they are very active sending broadcasts, drilling you about display picture changes and status updates and the likes. Sometimes, they're actually fun but sometimes they've made us laugh uncontrollably!
Here are a few times the former has happened:
---
1. This one where the mother forgot it was a private chat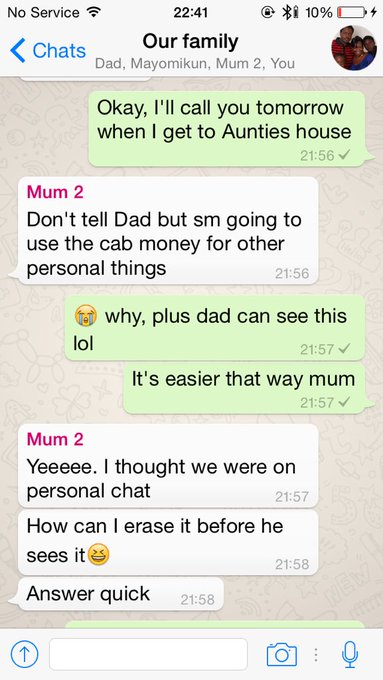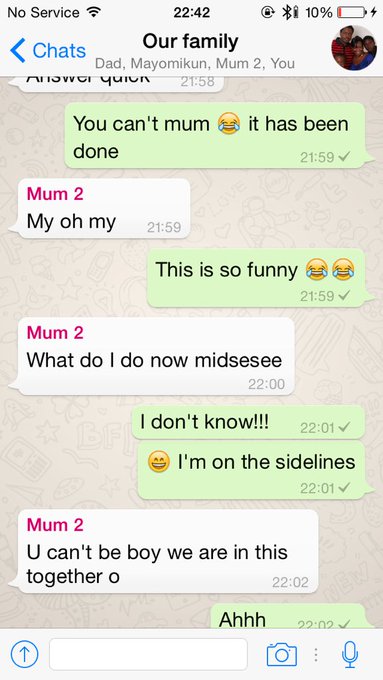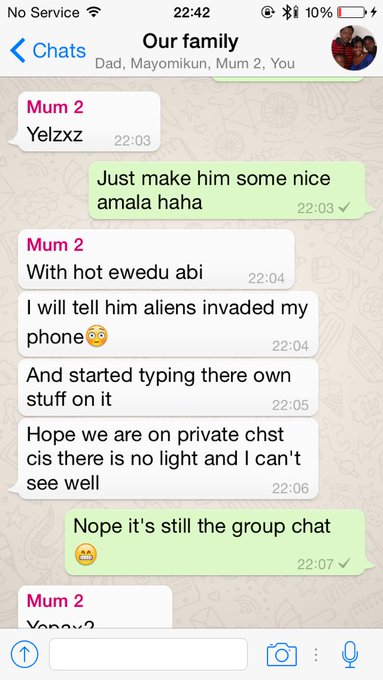 4. To this hilarious situation. Will give my lunch to see Tolu's response to his dad.
5. And this daddy who knew when to go unavailable
6. LMAOOO and this mother that was the absolute best. We love you!
7. And still on the display picture we talked about earlier, here's proof.