This is the most hilarious thing i have ever seen in the world of fashion! This woman rocked her sports shoe with a native attire for a traditional marriage in Oron, Akwa ibom state. She became the sight of attraction at the event.
maybe she came to perform or dance. i found out that ladies do not go bare foot when doing local dance..
See full image below:
Guess she wore it for reasons known to her. She doesn't look like a typical village woman to me. She might have issues.
See as that gal serious dey snap person mama, simply because she wan make fun. The woman fine pas am sef IMO
.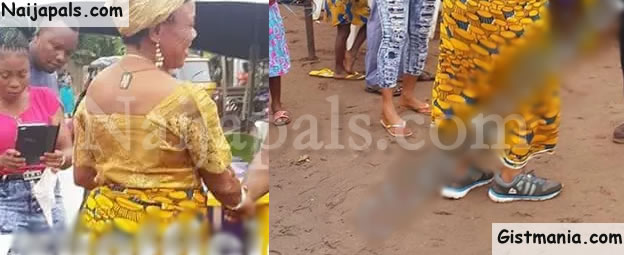 She has set a trend
Watch as our celebs steal her style and act like they owned it