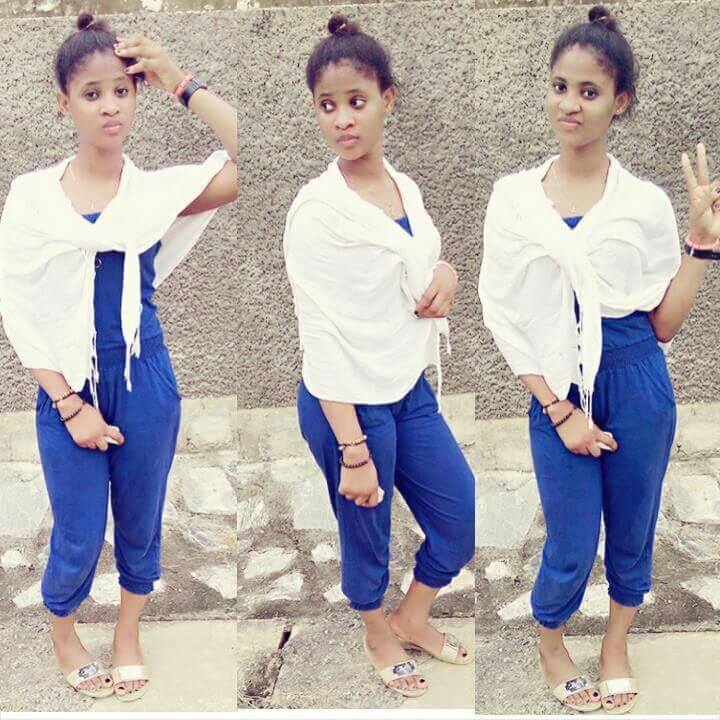 This lady's post has gone viral people! I kuku love the girl sef! She stood by her words, and didn't even delete the said post. Read On..
A Facebook user named, Thelma Okocha has got everyone talking on her post that went viral on social media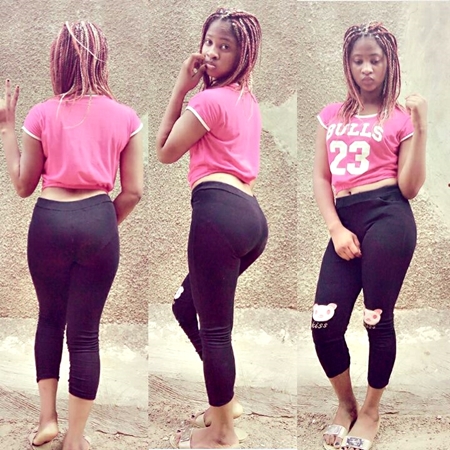 Her post :
"BOYFRIEND THAT CANNOT GIVE U 50K TO GO N MAKE UR HAIR EVERY TWO WEEKS…. IS THAT ONE BOYFRIEND? GOD PUNISH ANYONE THAT WILL TYPE TRASH HERE.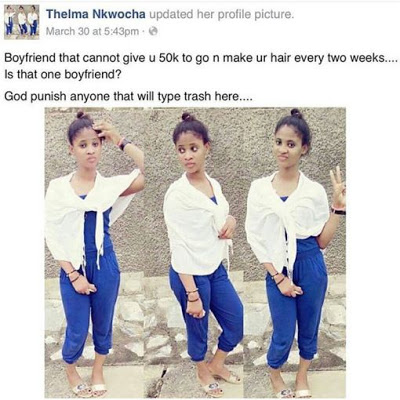 Come and marry me girl! Since your hair isn't "made" in this picture, then I presume you're single love! Come lemme do shuku for you…