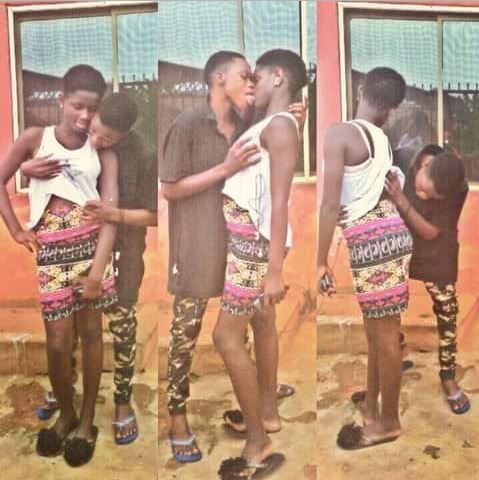 Lol, I just love Social Media! Mark Zuckerberg, Founders of Twitter and Evan Spiegel of Snapchat!
Here's a photo that is currently going rounds on Facebook of a 14 year old girl going extremely PDA with her boyfriend.
The Boyfriend of course shared the photos on facebook and wrote:
"No Kissing Baby And No Touching"
Then a Facebook user,
Aguguo Ifechi
who familiar the 14-year-old teen girl re-posted and shared some detail about her.
Read What she wrote below: