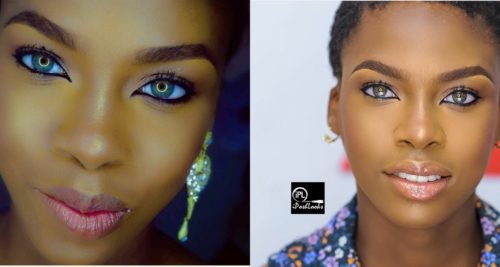 A young girl named Peace Samuel Omana became a viral sensation due to the unique colour of her eyes and has become a visitor to media houses in Nigeria.
Many were amazed about the eyes of Peace as it is a very rare thing to see someone which such beautiful eyes.
The Ugwu seller became a model for different photographers and news houses such as Naij,com, Iposhlooks, revealia and others.
With time, the lady might be a super model like the former bread seller, Orisajuna Olajumoke
The eyes are really sexy.
Below are new photos that recently surfaced online;